Jennie recession: Oscar Fahrschule is a fantastic  english driving schoo to get your driver licence. The theory classes are informative and sturctured, while the practical lessons are very thorough. During practical lessons, the instructors make sure you get to practise all the finer points of driving until you are comfortable with the maneuvers. And they do it in an encouraging and motivational way — very important when you're nervous as a first-time driver 😉 The staff are also friendly and accommodating when booking lessons and answering inquiries. All in all, I would highly recommend this school!

Hello World, hello to Everybody.
After Corona will be soon the right time to get  a new driver licence or convert your driver licence here in the english driving school in Berlin.
Here get your informations,

register for practical english driving lesson.

Make a reservation for the english theory course.
You should bring your own mask to the english driving school for  practice and the english theory lessons.
In the English Driving School Berlin you can enjoy your development in driving a motorcycle or a car such as manual or automatic.
Because of the limited capacity we will have only one motorcycle course in March this year.
Don´t forget to register soon as possible! (After Corona-Shutdown)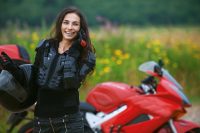 We offfer Theory and Practice in English.
Enjoy the english course with  other people of all nations. The only english theory course  for your driver licence in town that way. You can choose between Automatic and Manual Car (Class B). Motorcycle (Class A). More  information you find below or call us soon.
Join us now if you like to get your motorcycle driver´s license befor winter.
You're on the look for a driving school in Berlin that offers driving lessons in english? No need to look any further: Oscar is the place to go. Fahrschule Oscar is a well known and experienced english driving school in Berlin that has specialised in tutoring international driving students.
Due to the high demand of students and the lack of other english speaking driving schools, Oscar has become one of the most popular contact points for driving lessons in english.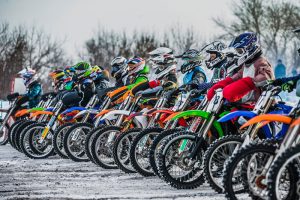 Join us now if you like to get your motorcycle driver´s license befor winter.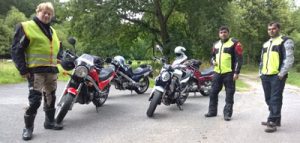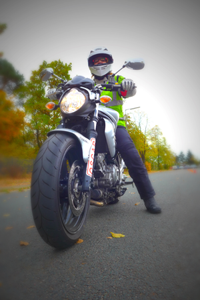 How to Decide Between So Many Driving Schools in Berlin
Berlin has a high density of driving schools. There seems to be one on every corner in every part of the town. This leads to an important question: How are you supposed to decide which is the right driving school Berlin?
Answering this question isn't as easy as it may seem because everybody has individual needs.
Fahrschule Oscar is the most experienced english driving school in Berlin that knows how to fulfill a wide variety of expectations and offers a very individual approach when teaching.
After getting to know each other, you will be matched with a suitabledriving teacher who's competence will allow the right tutoring for your needs.
Big fun for motorcycle starts here from 155 cm The english driving school Berlin
Your English Driving School in Berlin?   Fahrschule Oscar of Course!
Learning how to drive is a big step in your life. Let The  English Driving School Oscar in Berlin help you make this step and lead you to your drivers license.
The professional english driving school for Berlin is the perfect starting point for your journey and will offer you an english speaking, individual service that fits your needs and meets your expectations.
Don't hesitate to call or visit us for further information – our friendly english speaking team will help you with all relevant topics.
The English driving school Berlin offers driving licence for motorcycle, car with manual and automatic. Visit the driving school  Oscar – The English driving school Berlin – and let us convince you of our quality teaching.
Our english driving school in Berlin (Schöneberg / Steglitz )helps to get you licensed for driving a motorcycle or car (manual or automatic ),
offering you a relaxed and calm learning environment with very patient driving instructors who will be happy to adapt to your learning patterns!
Theory and practical training is complete in english.
Expedition with the english driving school Berlin.
Our mandatory motorcycle trip is a guarantee of fun and improvement of your lerning skills
We offer english books and the english app from the  ONLINE LERNING CENTER  ( + 13 other language, such as spanish, frensh, arabicis ……are also  available to pass the theory test.
We have a lot of experience with people  from  all  over  the  world  and would  be happy to  advise  you  in  all  matters  regarding  a  german  driving  license. Feel free to contact us in our office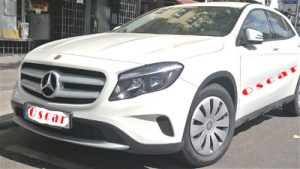 Best regards the staff of English Driving School
Some general information: 
it is important to distinguish between the process with the goverment and the english driving school

Here you can start immediately.
There are 14 theory lessons per 90 minutes, necessary only for beginner. It is all complete in english.
Joining all lessons it will take 7 weeks. Meanwhile you should start to prepare your theory exam. The theorytest has to be done first.
Never underestimate the process of lerning. There are more than 1100 questions you have to go through.
If you are busy to lern every day one hour, it will take minimum one month.
In the theorytest they will ask you 30 questions. Maximum 10 minuspoints are allowed.
Available for the preparation the theory examen:
An App = multiply choice test in english

a book in

english, necessary for the background such as signs

greetings
the staff of the english driving school oscar