Here some ratings                        or see Google rating

Thanks team Oscar     |     Brendon Blackwell aus Berlin schrieb am 18.08.2016 14:17:03
Thank you to Friedhelm and the rest of the Oscar team.
I earned the motorcycle extension to my license the first time through. My instructor was calm and relaxed, and it made the classes quite enjoyable. A night ride through Brandenburg is a nice way to end a days work. If you are looking for an english speaking school. I recommend them.
So thanks again.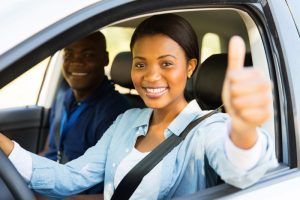 Thank Driving School Oscar     |     Hao Wu aus Bruchwitzstr. 13A, 12247 Berlin schrieb am 24.06.2016 14:31:43
Dear Driving School Oscar,
I´m a student of your school. I thank very much for kind staffs and teachers in your school.
Passed the test (Manual B). Yep~~~~~     |     Xiaohui Guo aus Berlin schrieb am 06.06.2016 16:03:43
I am so glad I passed at first try. Thanks a lot to the English Driving School Oscar. I started from zero and now I have learned a lot from the driving school. Special thanks to Mannfred and Airine. The teachers here are really nice and helpful. I recommend this driving school strongly. 🙂
Motorcycle Driver     |     Nick Simon aus unbekannt schrieb am 08.04.2016 15:52:28
Without Oscars I'd still be riding the U-Bahn. Thank you Oscars!!!!
Passed the test!     |     Livier Lopez aus Berlin schrieb am 30.03.2016 10:36:48
The theory lessons and the practical lessons provided by the Oscar Driving School were instrumental in helping me pass both exams and obtain my German driving lisence. I highly reccommend them!
Passed ! Yeheyyyyyy     |     Shiela Kaumanns aus Berlin schrieb am 23.02.2016 10:16:26
Thank you so much Oscar Fahrschule ! you're the best drving school in the world . I passed my test. im so, so, so, happy
Passed my test!      |     Zu Fengshuo aus 12489 Berlin schrieb am 27.05.2016 15:26:17
Amazing English Driving School , passed at my second time. Great time here. Teachers are so nice. can save you a lot of time and money.
Bestanden!!!!!     |     Eoghan McTigue aus Berlin schrieb am 04.05.2016 13:19:28
Vielen vielen dank an Thomas und Airine. Die beide hat mit durchgeführt bis zum Fuhrerschein. Sehr vielen dank an das gesamte Oscar Team. I can recommed them to anyone who wants to start from scratch. A great experience and a great team. Herzlichen Gruss Eoghan
Passing Practical Exam B   |     Hector Ibarra aus Berlin schrieb am 22.04.2016 10:26:36
I felt so confortable with the teacher, he gave me all the required TIPs many times to allow me to learn. He was also patient even in difficult situations. All was very good as expected
Fantastic!     |     Jack F aus Berlin schrieb am 15.04.2016 13:19:47
This a fantastic driving school, I passed my driving test thanks to this school
Very professional and reliable – trains to a high standard     |     A MacLeod aus Berlin schrieb am 12.07.2016 16:03:02
Thanks to the professional and competent team at Fahrschule Oscar I just passed my test first time, despite being quite a nervous learner driver. Both the theory and practical lessons are to a very high standard, and the school is helpful and flexible enough to get you through the hole process smoothly.
Bestanden!     |     David B aus Prenzlauerberg schrieb am 12.04.2016 14:41:12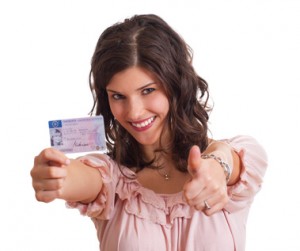 Thanks a lot Oscar Fahrschule! Very professional and friendly team, I can recommend 100%. Everything can be done in English, in case your German is not so good (or inexistent). Special thanks to Airine and Friedhelm 😉 Merci!
Yohooo~~ danke schoen     |     Jia Cong aus Berlin schrieb am 15.12.2015 16:29:50
Big "thank you" to all the staff and coaches at Oscar! Everybody is very helpful and patient; the theory class and first aid class was fun and informative, and my coach Manfred for the practical driving hours provided great instructions and has been also very patient to explain the proper way of behavior. All and all, thank u all and wish you a Merry Christmas! I will be back next year for the Motorrad class!! Viele Grüße.
Passed my test!      |     Anita Di Bianco aus unbekannt schrieb am 12.11.2015 14:01:53
Coming from a state in the US where I had to take both the theoretical and the practical test, I was very happy to be able to do my driving lessons in a combination of English and German – the English of my driving, Manfred, was excellent and so he could explain everything as necessary. The lessons were very focused and concentrated, and I managed to pass the test after only 4 or 5 Fahrstunde. Airine who organizes everything in the school, also explained everything very clearly. The online lesson booking and schedule is also very helpful. I recommend this school very highly, it wasn't the closest one to my house but I´m very glad I found it!!
The team to make you pass !      |     Ahmed Soualhi aus Berlin schrieb am 08.06.2015 16:59:39
The entire team from the assistant to the instructors will help you to build the perfect path to get your driving licence.
The instructor was speaking excellent english, was extemely friendly and helped to relax.
The school is extremely flexibel and build the right schedule to fit your own requirements (i am quite a busy guy).
My objective was not to learn how to pass the exam but to feel confortable driving.
Mission accomplish!
Your learning and success really matter here.
Highly recommended. Best investment you can do.
Thank you Oscar Driving School 🙂     |     Geetha S aus Berlin schrieb am 20.06.2015 11:52:44
With grateful thanks to all the staff in OSCAR Driving School.
I had a great experience learning with OSCAR Driving School. My instructor was fantastic. I always felt very relaxed during the lessons, and the guidance and advice always came across really well. The lessons were always well organised, either with the instructor or over the online service. The lessons were also tracked by email which was helpful, i would recommend this Driving School. 🙂
Bestanden!     |     Alastair Mackie aus Edinburgh schrieb am 20.05.2015 22:43:57
Thanks a lot for not only teaching me how to drive, but also teaching me how to enjoy it! A great driving school with many skilled and patient teachers. Recommended to anyone in Berlin wanting to learn how to drive.
Great time during learning!     |     Angarita Soto Angie aus Berlin schrieb am 27.04.2015 10:12:58
Thank you very much for your help and patience!. It was a realy nice and friendly enviroment to learn and I spend such good time during driving. I coul learn many new rules that I have ever knew before and I could pass the exam succesfully.
Vielen Dank!
Grüße,
Angie
Kopenhagener Str. 42     |     Pedro Apanco aus Berlin schrieb am 11.09.2015 14:01:16
Great teacher, so patient and always giving good advices , the lady in the front desk is also really helpfull. I strongly recommend the school
Great Company     |     Damien McHale aus 10777 schrieb am 08.07.2015 17:51:38
HI these guys got me through my Motor bike training and exams really well and were great. It was in English and they were very supportive and helpful with translations and contacting the TUV when needed. they know what they are doing.
Great choice !     |     Lingmei Bao aus Berlin schrieb am 27.04.2015 16:05:10
With school's help I got the chance to pass the exams in relatively short time. Teachers are helpful and staffs are friendly.
Of course : English, Spanish friendly.
pass the test     |     hongmou Zhang aus Berlin schrieb am 08.01.2016 11:20:54
I like my teacher very much, we have stay together for 4 monthes. Mannfred teach me lots of things, he is very very very care about safty. I will recommand my friend to this school
Boris      |     Boris Morocho aus Teltow schrieb am 04.11.2015 15:15:37
Thank you for the support, great driving school, good teachers , well organize establishment
Thanks
Boris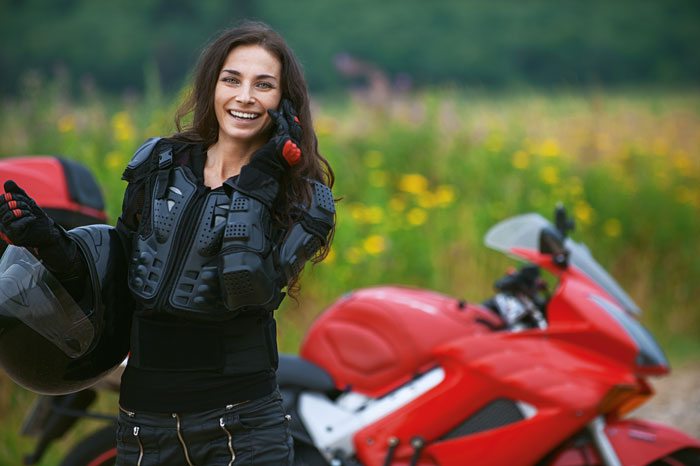 bestanden!     |     Alvaro Cuadros aus Potsdam schrieb am 12.11.2015 17:02:29
I have taken the driving course at Oscar, pass the exam, so I would like to congratulate their team for they great work and help in getting my driving license.
I have my license in just 35min of driving yeeeeeeh!!!     |     Priscilla Koduah aus Berlin
It was such a wonderful time at fahrschule oscar. The people are really nice and my teacher was really the best. He had the best strategy to suit my abilities and I passed the test with just 35min of driving. I highly recommend fahrschule oscar, it is the right place to be.
FINALLY!     |     Aya Sinno aus Berlin schrieb am 08.03.2016 13:39:23
These past 6 months were really fun, as happy as i am to have finally gotten my licence, i will miss all of my very fun driving hours with my very friendly teacher