You want to get your driving licence, but are not interested in driving a manual car and prefer to get your driving licence with an automatic vehicle?
Then Oscar Driving School is the right place for you! We offer you the opportunity to complete your Class B driving licence training in an automatic driving school car.
Oscar Driving School is located at Hauptstr. 92, in 12159 Berlin, between Walther-Schreiber-Platz and Innsbrucker Platz. With us you are guaranteed to reach your destination safely and successfully.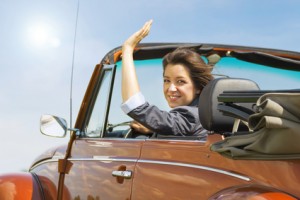 We not only offer you the possibility to learn the driving licence class A, B and L (car, motorbike and tractor) conventionally on a manual car, but our automatic driving school cars in Berlin are specially optimised for a training with the automatic gear shift.
Automatic Driving Licence Berlin Schöneberg-Steglitz
In order to drive an automatic in your driving school in Berlin, for example in class B, you need the same things and documents for your registration as for a manual car. So you need the following things:
Come to our driving school for a personal interview and consultation. This will save you time to take the right steps.
You need an appointment at the Bürgeramt. The waiting times here in Berlin are long.
Alternative: Go there early in the morning and get a cancelled appointment – 3-4 hours waiting time. This has often worked.
There you need an identity card or passport.
You have to present a biometric passport photo or photograph, which will then be used on your driving licence.
When you register for your driving licence, you have to inform the Citizens' Registration Office of your driving school.
You have to prove that you have completed a course on life-saving measures at the scene of an accident.
You also need a certificate of your visual acuity.
If you have this checklist in mind, there is nothing standing in the way of your automatic driving licence training at the Oscar driving school in Berlin.
Modern driving school cars for the automatic driving licence Berlin
At your driving school Oscar, located directly at the Innsbrucker Platz S-Bahn station, you will find everything you expect from a professional and experienced driving school for automatic driving in Berlin.
Competent driving instructors, the latest teaching methods and online teaching aids, as well as driving instructors who are always there to give you advice and support.
Just come and visit us in our branch: we have the necessary know-how and the right technology to prepare you for the Berlin road in our automatic driving school cars.